About Us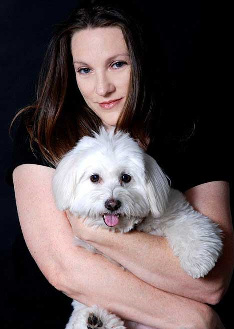 Eloise Rescue was started by Vickie Wagner. She just could not sit back and watch innocent dogs being put down for no reason other than there is just no room for them. She had no idea how she would do this. It started with a German Shepherd named Willow after Vickie looked into those big brown eyes and said it is time to do something.
Vickie went to the shelter the next day and met with Willow, whom they said was what they call "rescue only" (meaning the dog could be aggressive). Vickie sat on the floor with Willow who took one look at her and laid down in her lap and sighed a breath of relief. From that moment on she knew what she was supposed to do... SAVE THESE DOGS. Eloise Rescue was born on that day and in the time, Vickie began rescuing dogs. She has saved over 1,000 dogs to date.
Eloise Rescue feels what we do is a privilege and we are so lucky to be able to do what we do.

All of our dogs are rescued from high kill shelters and taken directly to our vet. We board our dogs for 10 days before we put them in a foster's home unless a foster does not have other dogs. We do this for safety for our dog and for the safety of our foster's dogs. Our dogs are given their first set of shots, dewormed, heart worm tested, spayed or neutered, microchiped and given antibiotics when they come from the shelter. They are then given a bath, flea medicine, and a collar with a tag. They are walked 3 to 4 times a day.
We go to our vet to play with each one of our dogs to give them love and get to know there likes and dislikes.